The ESC issues opinions either on its own initiative or after receiving draft bills from the competent Minister or from Members of Parliament.
Opinions are drawn up by ad hoc working committees in which the following usually take part: six members of the Plenary Assembly (two from each group), three experts (one nominated by each group) and one ESC scientific advisor who is responsible for the scientific coordination of the committee. The working committees are chaired by the Vice President or, if there is no Vice President in the specific committee, by its oldest member.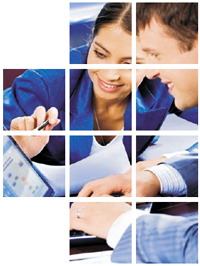 In the case of opinions relating to extremely serious matters, the working committee's composition may be expanded to include more ESC members, experts and scientific advisors.
Working committees have the right to request from the competent Ministry and from every competent public service information and data that will be useful for carrying out their tasks.
The committees (which usually complete their tasks in 3-4 sessions) submit their conclusions to the Executive Committee, which formulates the Draft Opinion submitted to the Plenary Session. The Plenary Session discusses the proposal of the Executive Committee and finalises the opinion.
The views of the minority are cited in the decision, provided that they are supported by 1/3 of the members present and, in any case, at least 10 members.
The ESC opinion is communicated to the competent Minister (or to the proposing members of parliament), who may refer the case back in order for additional data to be taken into account. In addition, the ESC opinion is communicated to the members of parliament of all the political parties, so that it can be taken into consideration during the relevant parliamentary debate.
In the case of opinions relating to matters of more general interest and lasting importance, the ESC organizes events to stimulate public dialogue over the issues it has dealt with in its opinions.