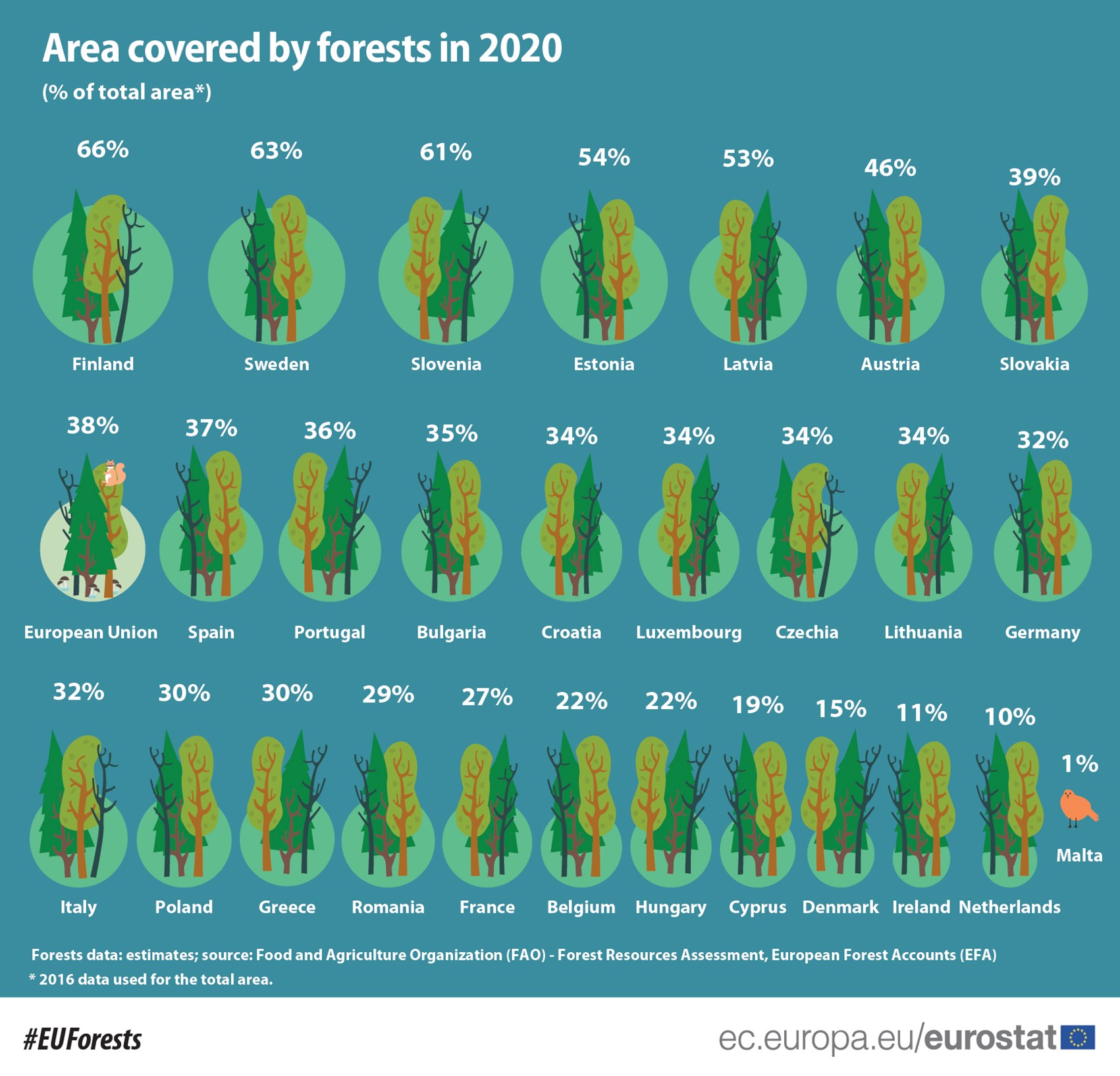 In 2020, the EU had an estimated 159 million hectares of forests. Their area has increased by almost 10% since 1990 (145 million hectares).
In five EU Member States, more than half of the land area was covered with forests: Finland (66%), Sweden (63%), Slovenia (61%), Estonia (54%) and Latvia (53%).
At the other end of the scale, only around 1% of land was covered by forest in Malta and less than a fifth of land was forested in the Netherlands (10%), Ireland (11%), Denmark (15%) and Cyprus (19%).