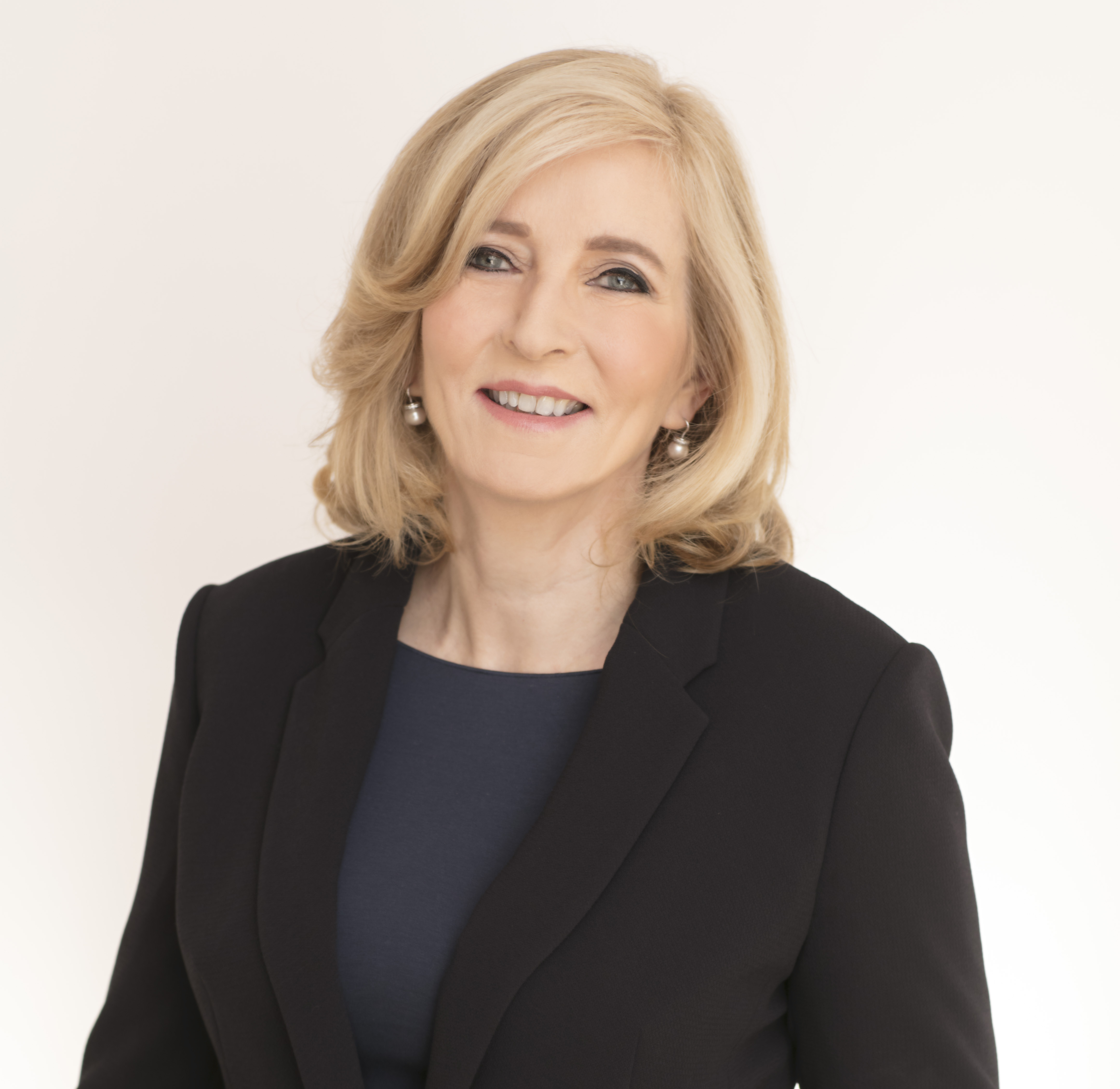 By Dr. Martha Theodorou
The European Ombudsman assists people, businesses and organisations by investigating maladministration complaints against EU institutions, bodies and agencies. How responsive is the EU's administration to your suggestions and recommendations on how to improve their work?
I'm happy to say that the EU administration responds positively to about 80% of my suggestions and recommendations. However, this figure doesn't capture the whole story. By drawing attention to systemic issues, our investigations also often result in positive changes further down the line.
For example, since my office has highlighted the importance of implementing rules on revolving doors, tackling potential conflicts of interests, and improving legislative transparency, the EU administration has become more aware of these issues and showed a greater willingness to make improvements.
There are also cases where institutions end up changing their administrative practices for the better before an investigation has even wrapped up.
In a recent letter to the President of the European Parliament, you emphasized that a strong anti-corruption and ethics system must be an integral part of all EU institutions. What specific measures do you suggest?
I welcome the draft proposals from the European Parliament to reform its ethics system, but I think some of the proposals could be strengthened further. This could be done, for instance, by publishing information about meetings of all MEPs and their staff with lobbyists, as well as with representatives from non-EU countries. In addition, the Parliament committee responsible for monitoring the implementation of MEPs' Code of Conduct should be allowed to investigate on its own initiative.
I have also asked the Parliament's President to ensure that the entire reform process is as open and transparent as possible.
You recently met with the heads of the European Court of Auditors (ECA), the European Anti-Fraud Office (OLAF) and the European Public Prosecutor's Office (EPPO). How would you evaluate the current oversight framework in the European Union?
Each of these institutions has its own unique role to play in safeguarding the integrity and accountability of the EU administration. Our discussions in February helped us gain a better understanding of each other's work, but a public conference planned for June will provide a wider-ranging discussion on the current EU oversight framework and what may need to be improved.
The rule of law is one of the core values on which the European Union was founded, and which guarantees fundamental rights and equality. In a context of uncertain developments, how could it be defended and promoted today? What might be your contribution and what initiatives do you intend to undertake in this field in the near future?
You cannot have the rule of law without good administration. A society that upholds the rule of law must include a public administration that follows established rules and procedures when implementing government policies. It must also listen to the input of all its citizens and treat them equally.
In that sense, my work on keeping the EU administration transparent, accountable, and trustworthy helps ensure the rule of law at EU level. It also helps the EU institutions set a positive example for public authorities in the Member States.
During the COVID-19 pandemic and the measures taken to contain it, there was a certain amount of discussion on the protection of the European citizens' personal data. Has there been an intervention on your part?
My Office mainly dealt with decision-making transparency and access to document requests in relation to the COVID-19 pandemic.  
In the topic of the mitigation of the economic and social impact of the coronavirus pandemic, the Recovery and Resilience Facility is the key instrument at the heart of NextGenerationEU, which finances reforms and investments in the Member States. How a greater transparency regarding the EU recovery funds could be ensured?
Europeans should have easily accessible information on how EU recovery funds are being spent. I've asked the European Commission what measures it has in place to guarantee transparency when it comes to the negotiations of national plans, as well as how it will ensure public scrutiny of milestones reached by Member States.
My Office is also looking into a number of access to documents cases concerning the recovery funds. Following one of these cases, I asked the Commission to treat access requests with greater consistency and to better explain its reasoning if it decides not to release information.
Finally, together with the OECD, we published guidance on the use of recovery funds that identifies ways for local, national, and EU public administration to promote access to information, enhance public communication, and strengthen citizen participation.
You have decided to prioritize scrutiny in the EU environmental decision making and you have launched a public consultation on the transparency of this procedure. What are going to be your next actions on this issue?
Given the unprecedented scope of today's environmental challenges, the EU has been very active when it comes to new legislation aimed at protecting the environment and fighting climate change. Late last year, we ran a public consultation on transparency in EU environmental decision making after some of our past inquiries revealed instances where environmental information was made public either too late or not at all, effectively removing people's right to participate in the legislative process. We are currently analysing the responses we received, which should help us better understand the possible difficulties the public faces in getting timely access to environmental information.
The transparency of the EU Institutions' work, the public access to their documents and the relevant rules introduced in 2001 have sparked in the past major debates. Twenty two years later, what is that has changed, and what is your approach to this issue?
What has changed is the ways in which we communicate, particularly the use of text and instant messaging, not only in our private lives but also at work.
The EU access to document rules introduced in 2001 note that it is not the medium that matters but the content. In other words, if a text message concerns EU policies or decisions, the administration should treat it as an EU document and record it.
Unfortunately, we have seen that this is not always the case. Following a request from a journalist, the European Commission failed to properly search for alleged text messages between its President and the CEO of Pfizer. It did not explicitly ask the President's personal office to look for the texts because text messages do not meet its internal recording criteria. I found this to be a case of maladministration and called on the Commission to change its approach. I have also released recommendations for the EU administration when it comes to the recording of work-related text and instant messages.
In your new strategy 'Towards 2024', one of its objectives is to identify the systemic trends in public administration at the EU and national levels, and assess their implications for the European democracy. Would you give us a few relevant examples?
One systemic trend I have noticed is the damage that can be done to public trust in institutions by so-called 'revolving doors', with there being a general tendency to underestimate the corrosive effects of former civil servants bringing their knowledge and networks to related areas in the private sector.
I have dealt with a few high-profile cases in recent years in this area. For example, I found that the European Banking Authority should not have allowed its former executive director to become the CEO of a financial lobby association. I similarly said that the European Defence Agency should not have allowed its former chief executive to become a strategic advisor at Airbus. Both of these cases represented a clear conflict of interest risk and they had the potential to undermine public trust in the affected institutions.
I have also carried out a broad inquiry into how the European Commission handles this issue. I suggested it be more ready to forbid jobs temporarily if they pose risks that cannot be offset by restrictions or if restrictions cannot credibly be monitored and enforced.
On a positive note, the Commission, the Defence Agency, and the Banking Authority have all responded positively to my suggestions and recommendations for improvement in this area.
How would you increase the citizens' awareness of the Ombudsman's work in the Member States? Would you develop a network with the civil society organisations, as multipliers of your work at the European and national levels?
We already work with national and regional ombudsmen through the European Network of Ombudsmen. This organisation helps us promote each other's work and enables us to take a better look into issues involving both the EU administration and national or regional administrations through parallel inquiries.
When it comes to increasing awareness of our work in general, my strategy has been to ensure our priorities are aligned with those of the public. By investigating contemporary issues people care about, for example transparency in COVID-19 vaccine procurement deals or how the EU administration ensures accountability in the spending of EU recovery funds, we can bring greater attention to our work.
Which is the European country from which the most complaints to the European Ombudsman are received? Do the Greek citizens reach out to you to file complaints? For what issues?
Last year, we received the greatest number of complaints from Spain. From Greece, we got 74 complaints and opened 11 inquiries. The inquiries mainly related to infringements of EU law and the EU institutions' recruitment procedures.
You were first elected as European Ombudsman in July 2013; then you were re-elected for a five year mandate in December 2014, and again in December 2019. Which one do you consider your most important contribution in your ten-year term at the helm of this independent body?
My term as Ombudsman has seen a wider use of strategic inquiries to tackle systemic issues in the EU administration. I believe that this approach enables us to deal with potential problems at an earlier stage. It also ensures that our work benefits more people than just the individual complainants.
In terms of particular issues, I'm proud of the fact that I helped put Council transparency on the agenda. EU citizens have a right to know what their national governments are doing in Brussels, especially when they are making new EU laws that affect people's daily lives.