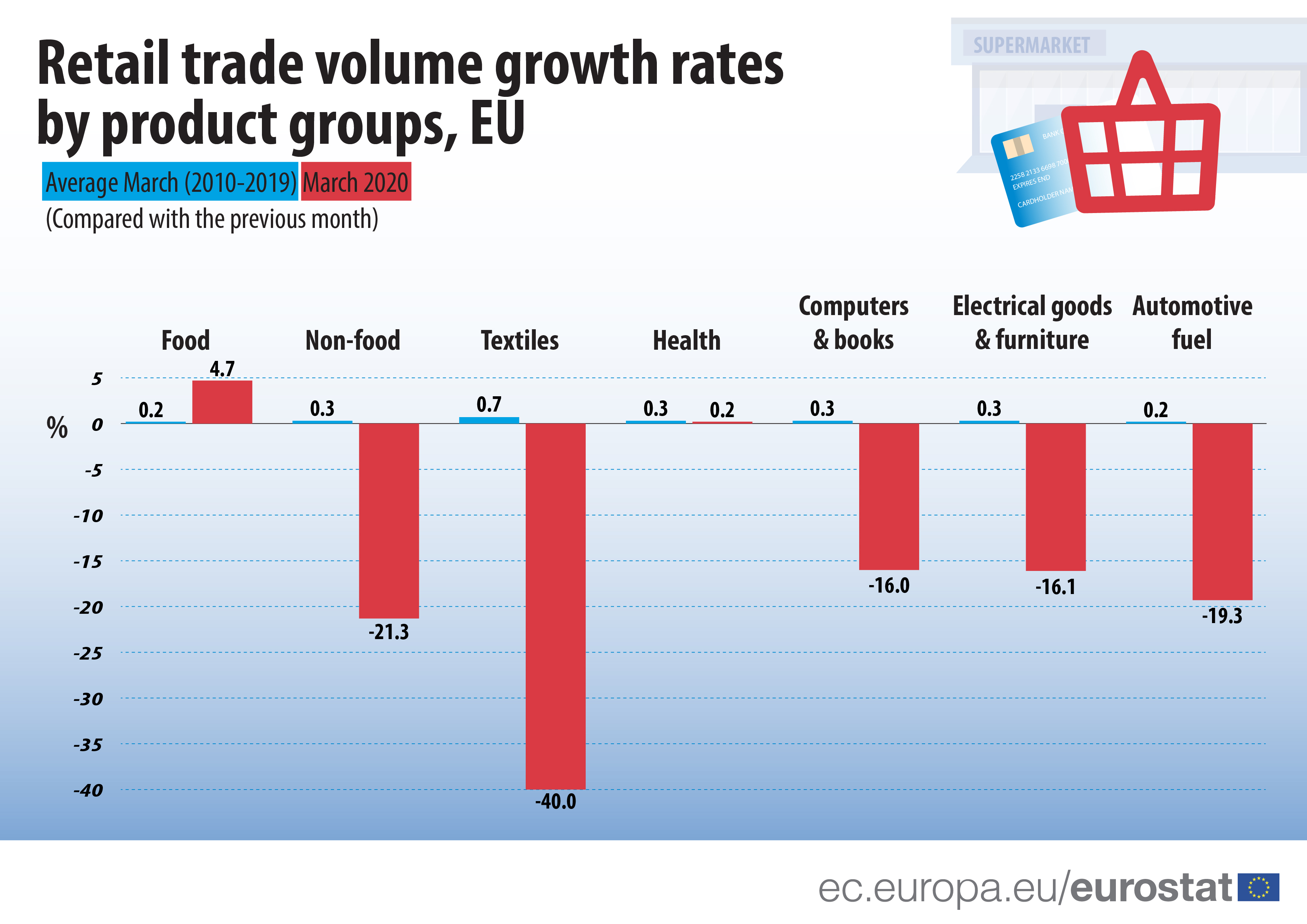 To prevent the spread of the COVID-19 pandemic, EU Member States have taken a wide variety of restrictive measures. Among other limitations, non-essential retail shops have closed, affecting the retail trade volumes.
In March 2020, EU's volume of retail trade fell by 10% compared with February 2020.
Since the COVID-19 containment measures differed between the EU Member States as to their timing and strictness, the effects on retail trade also vary.
In March 2020, retail trade of food products (incl. beverages and tobacco) increased substantially compared with the average March growth rates of the last decade. Among EU Member States, highest increases were observed in Luxembourg (+20%), Ireland (+14%) and Belgium (+13%).
In contrast, purchases of non-food products (excl. automotive fuel) dropped in all EU Member States, with highest decreases observed in Luxembourg (-35%), France and Spain (both -33.0%). The reduction in retail volume was particularly strong for textiles, with the sales reduced by half or more in a vast majority of EU Member States.