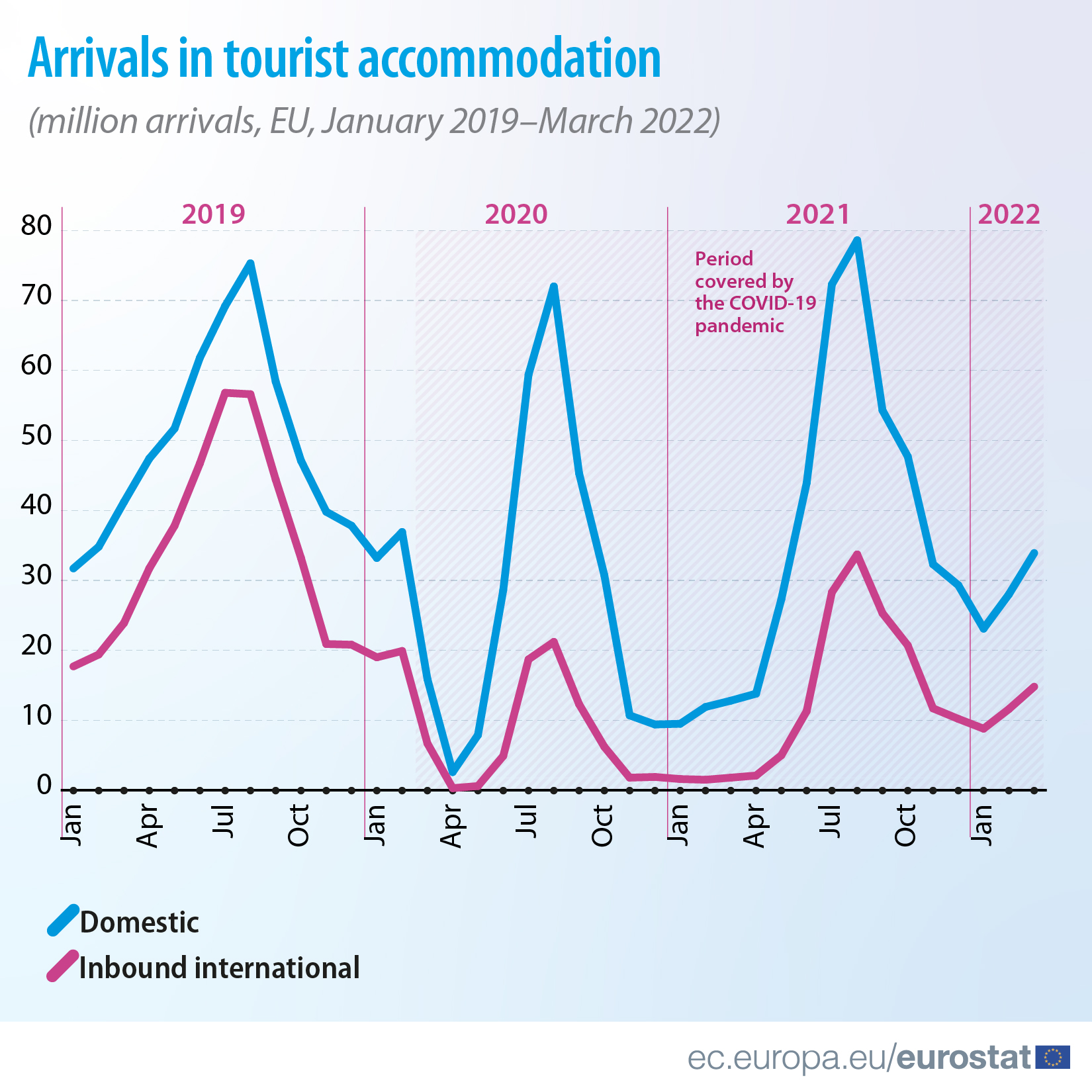 Looking at the past two years, COVID-19-related measures took their toll on many economic sectors, including tourism. In the EU, data show the staggering impact on international and domestic tourism with the domestic side resisting the impact of the pandemic measures slightly better.
The first lockdown in the Spring of 2020 set tourism almost to zero. The partial recovery in the number of arrivals at tourist accommodation during the summer of 2020 was driven by domestic demand, with many people deciding to go for 'staycations' in their home countries.
Compared with July and August 2019, domestic arrivals at EU tourist accommodation were down 9% in July and August 2020, while the decrease for inbound international arrivals was considerably greater, at 65%. In the same period, hotels and similar accommodation was the accommodation category most affected (-39%), followed by holiday and other short-stay accommodation (-31%). The smallest impact of the pandemic was felt by camping grounds, recreational vehicle parks and trailer parks (-13%).