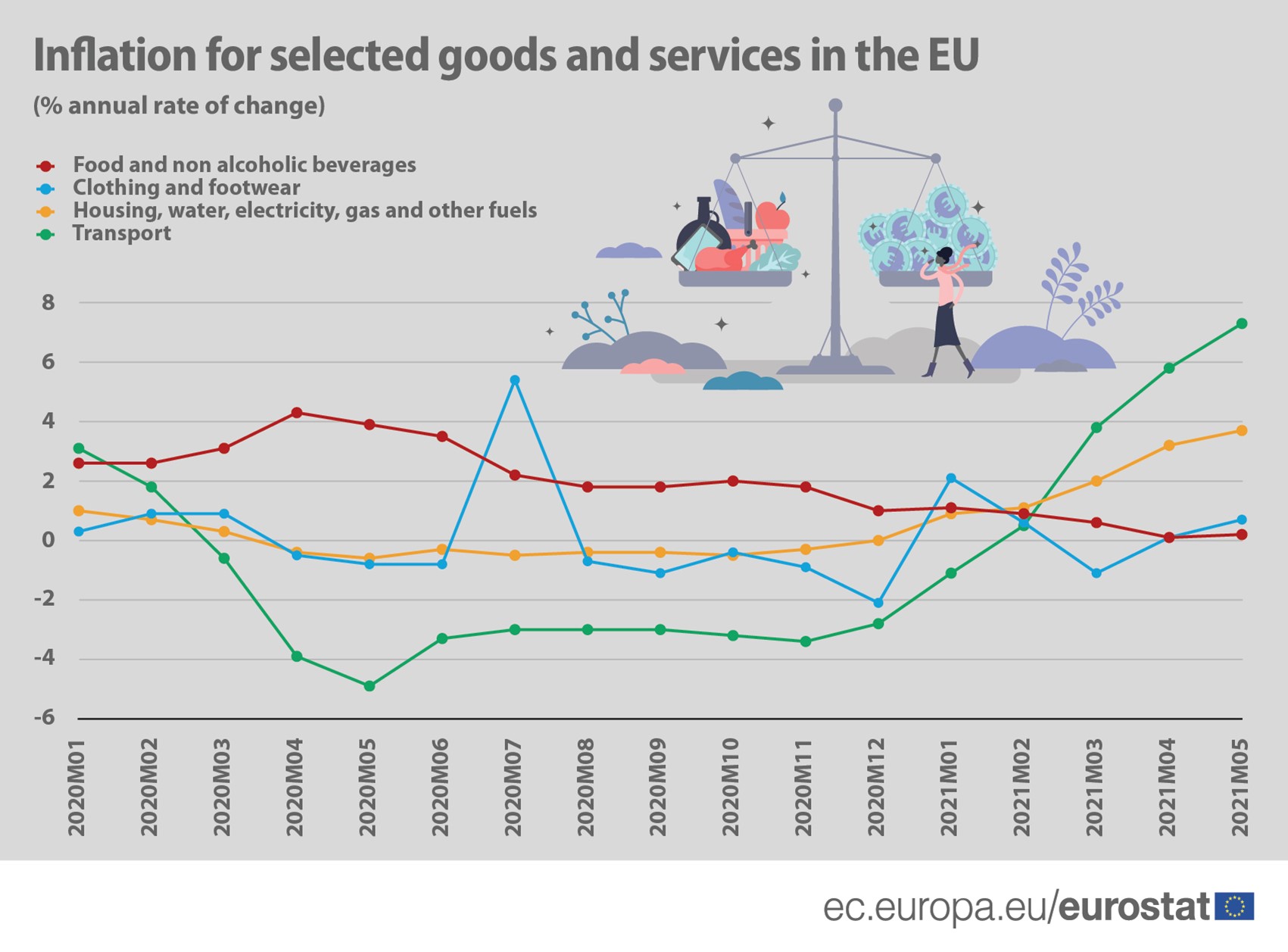 In May 2021, the euro area annual inflation rate was 2.0%, up from 1.6% in April, while the European Union (EU) annual inflation was 2.3% in May 2021, up from 2.0% in April.
Since the beginning of 2020, inflation in the EU and the euro area has developed very differently for the various groups of goods and services, with some groups of goods and services being more affected than others by the COVID-19 pandemic.
Between January 2020 and May 2021, the largest price variations in the EU were reported for the 'transportation' and 'clothing and footwear' categories. Two further categories in the EU experienced significant fluctuations during the same period: 'food and non-alcoholic beverages' and 'housing, water, electricity, gas and other fuels'.
Source:
Eurostat, 28 Ιουνίου 2021